All I can say is wow, for so long every time my family went out it always meant that i'd sit and stay home till they came home. But all of a sudden, things have changed. I'm going out to all these strange places,
and they smell good. -Broadway

They've waited for us to come home, they've stayed with us through the lockdowns and now we can take them with us when we go out to eat.
It's all part of a new trend, pets are being recognized more as family members now. People are traveling with their pets and our pets are loving it. Restaurants are noticing it and are coming on board and allowing people to bring their pets.

Broadway and I routinely visit a number of restaurants in our home town, and yes, he does have his favorite spots and menu items at each restaurant.
Two of his favorite places in the Tampa Bay area are WingHouse where some of his favorites are the Grilled Chicken and Steak Fries and GillDawg where he loves the Beef Slider Over Rice Pilaf. He gives both places Two Paws Up and highly recommends them.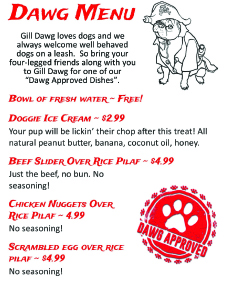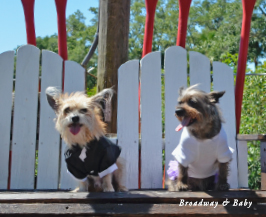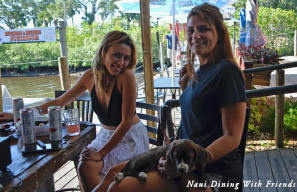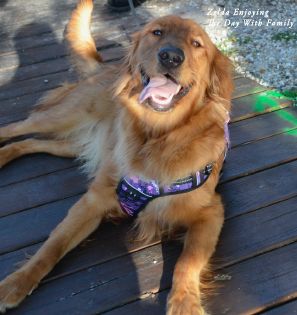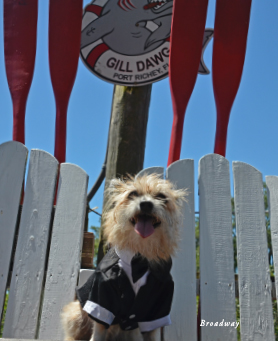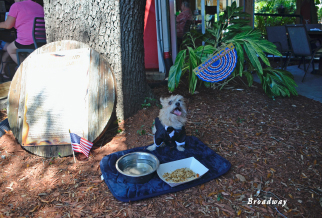 Most states currently allow some form of pet friendly dining and some even have special menu's for your four legged family member. The typical restrictions for dining with your pet are simple. They generally not allowed on the furniture, must be well mannered and not cause a ruckus when in the presence of other pets. Pet friendly areas are generally located in outdoor areas of the restaurants which is perfect for this time of the year.
Everyone loves a vacation and to spend some time away, and with all the pet friendly, travel, hotel and restaurant options there's never been a better time to vacation with the whole family!
For a listing of pet friendly restaurants in your area or in the areas where you plan to vacation,
visit: petfreiendlyrestaruants.com
If you would like to check out some of Broadway's favorite Spots Both WingHouse & GillDawg are located on US19 in the New Port Richey / Port Richey area. You can check them out online at
www.gilldawg.com and www.winghouse.com
Broadway will check in with some new pawsome spots to eat in future issues. Till then, keep your tail in the air and your nose to the ground.