Help For You & Your Pet
Pet Food Banks & Emergency Verterinary Services Available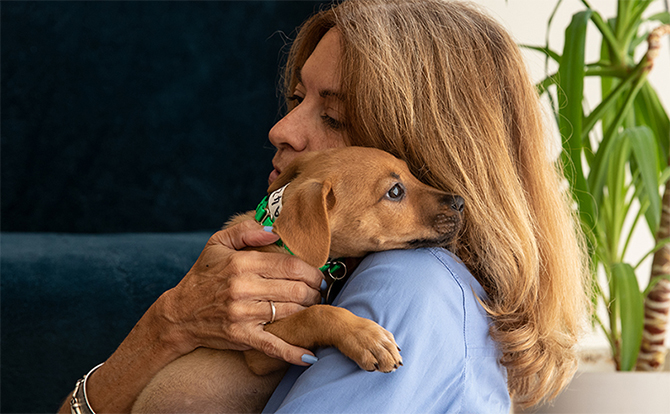 By Bianca Ambrosio
The coronavirus pandemic has led to an increase in people surrendering their pets to animal shelters for various reasons. Some can no longer afford caring for their pets, or encountered life changing situations that no longer allow them to take care of an animal. Others are concerned that animals can transmit the virus.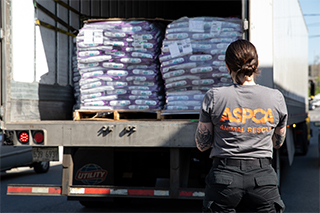 People have been dropping their pets off in shelters amid fake news circulating that animals may be placing individuals at risk: going outside, contracting the virus, and then bringing it back home. But those who are concerned about contracting the coronavirus from their pets should rest assured that this is not plausible. USA TODAY recently stated, "the USDA agrees with the CDC that there is "no evidence" that animals such as pets or livestock can spread the infection to humans." Furthermore, as revealed by THE CONVERSATION, "There are currently no reported cases of people catching the coronavirus from animals." People should not abandon their pets due to unsubstantiated fears. The safety of animals is a primary concern as many have been dumped in shelters during a global pandemic.
Another major concern is whether individuals, amid a major economic crisis, can afford caring for their pets. Those who are worried about how to put food on the table for their pets might find hope in the fact that there are pet food banks and pantries who would like to help.
For many, it is a priority that families are able to put food in their pets' bellies. In Savannah, Georgia, One Love Animal Rescue is a non-profit organization whose mission it is to help the welfare of animals, especially during these unprecedented times. They started a food bank for pets in Savannah and hope that people will take advantage while supplies last. Food banks such as these are spread throughout the country. People want to help you and your pets. Please spread the word so innocent animals are not surrendered to overburdened shelters during the pandemic.
Note: most pet food banks are operating by appointment only to avoid gathering at the locations, please call your local pet food bank for appointments and any additional information.
UPDATE:
On Tuesday, the New York City Emergency Management Department and the Mayor's Office of Animal Welfare announced the launch of the NYC COVID-19 Pet Hotline. The first of its kind in the country, the Pet Hotline serves as an information, planning, referral and service coordination resource for NYC residents who need support for their pets during the pandemic.
We are working with our network of partner organizations through the City's Animal Planning Task Force to field New Yorkers' service needs and requests. Pet Hotline operators can be reached directly at (877) 204-8821 from 8:00 AM to 8:00 PM, seven days a week.
Food Distributions – In response to the tremendous need for crucial pet food and supplies, the ASPCA has launched regional pet food distribution centers in New York City, Miami, Los Angeles, and Asheville, N.C., while also supporting local shelters operating their own food distribution centers by providing free pet food for those organizations through the COVID-19 Relief & Recovery Initiative. Pet food and supplies – including equine feed distribution in select locations - are available by appointment only, including walk-up, drive through and home delivery services across the different locations. Since launching in late March, more than 40,000 animals have been assisted across the country through our pet food distribution centers. Pet owners are encouraged to call the ASPCA Pet Food Distribution Helpline at (800) 738-9437 for more information and to request an appointment.
The ASPCA pet food distribution centers are made possible in part by the support of our partners at The Petco Foundation, PetSmart Charities®, Stella & Chewy's®, and longtime ASPCA supporter Kathy Taggares. Links to Facebook event pages: