Rogue Pet Science
is leading the charge to completely upend the Pet food industry.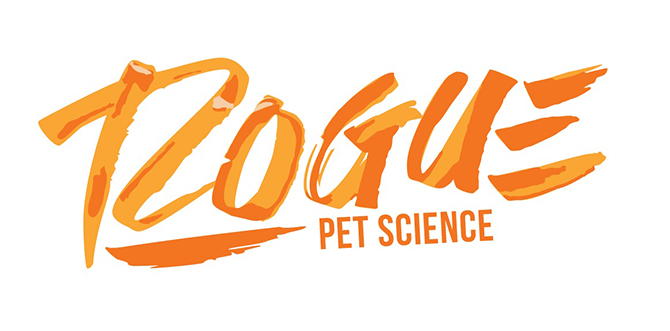 Founded by a dog-training-scientist who works in multiple fields of animal health around the world and a competitive bodybuilder with over 12+ years in the dog world, they found a severe nutritional deficit our pets face due to low-quality ingredients and missing essentials amongst all the top brands of dry & wet food. These deficiencies create an even further problem in our pets, which is involved in every health issue and disease in pets, bad gut health!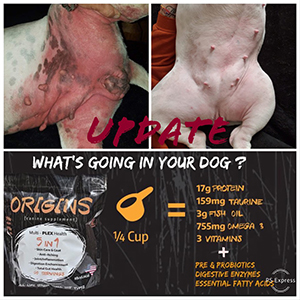 Rogue's single goal is to fix what's wrong with modern day pet diets once and for all by developing the ONLY species focused, All-in-One, whole food topper with Gut Health Support System. Thus, Origins 5-in-1 Canine supplement was born!
Origins 5-in-1 Canine was field tested for over 6 years to fix the nutritional gap missing from commercial pet foods while also improving the GI tract environment and overall gut health. The results yielded Origins 5-in-1 as the ONLY biomarker proven supplement to improve the health of your pet in 30 Days!
As the name suggests, this is a multi-functional 5-in-1 whole food supplement that adds real nutrition sourced from natural wild-sourced ingredients in addition to the pre-biotics, probiotics, enzymes and essential fatty acid support.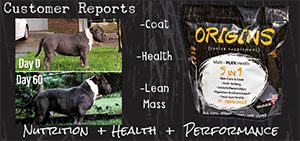 No fillers or flavors or tricks required! Everything included in Origins 5-in1 serves a purpose and required to deliver results.
Most quality pet food just about breaks the bank. Adding of additional products and foods definitely hurts the wallets of pet owners! Origins 5-in-1 Canine is incredibly affordable, replacing 6 or more products while improving nutrition, health and gut health at a price point affordable...literally...by every pet owner!
" Allow us the opportunity to earn your trust! "
You can purchase Origins 5-in-1 Canine today by heading over to RoguePetScience.com