Dr. Marty: Father of Integrative Veterinary Medicine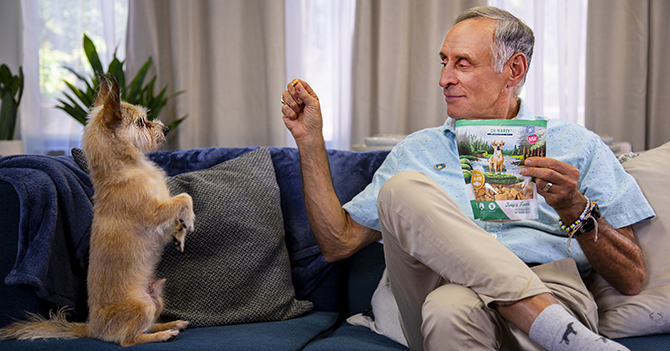 By Crystal C. Long
Natural healing. A holistic approach with kindness and insight beyond compare, Dr. Marty is truly a rock star among vets. We are not exaggerating. What makes this celebrated veterinarian worthy of a Beverly Hills clientele and a nationally released film just about his exclusive "integrated" approach to healing pets?
Integrative medicine by definition is traditional medicine practices integrated with more natural approaches and healing practices that fall outside conventional pharmaceutical treatments. Otherwise known as holistic medicine; it focuses on improving the health and body as a whole and encourages natural healing. Dr. Marty tells Pet Lifestyles Magazine, "Integrative medicine is not the other side of the spectrum to conventional medicine but the umbrella of conventional medicine 'integrated' with the use of more natural, biological techniques, almost free of side effects and adverse reactions." Working in tandem with traditional medicine practices, integrative veterinary medicine offers another source of treatment for Dr. Marty's patient. The result: Great success.
But the path of using integrative medicine for animals wasn't always this smooth. "This new approach came about mainly through my own health starting to fail as I was attending vet school and my early years as a veterinarian. This led to a search for alternatives to conventional medicine and when I found that health-related practices worked for me, it just made sense to try this holistic approach on pets. It worked dramatically well on animals." Dr. Marty explains. However, as most ground-breaking ideas go, not surprisingly, it was not accepted at first, he explains, "The path to creation was very rewarding BUT was also met with severe opposition in the form of ridicule, criticism and actual threats."
So Dr, Marty has persevered in integrative veterinary medicine, no threats have deterred him. He combines the best of both worlds - east and west - natural and chemical - into one treatment plan. What also makes his integrative medicine exceptional is its focus on general body and health - not as much on the disease itself: After all, a healthy body can heal itself – naturally. Dr. Marty breaks down the pros and cons of using alternative medicine for fur-babies, "Advantages include: Almost free of adverse effects, promotes health, longer, happier, healthier life. In the long run, less cost to maintain health than treat the severe diseases like cancer that arise from an unhealthy way of life."
But as the brilliant Isaac Newton once said, "what goes up must come down." Dr. Marty also alerts us of the disadvantages of taking an exclusively natural course of treatment, "Disadvantages include: It's not a quick fix especially for the symptoms associated with illness—more of a process than a treatment. Initially it may be more expensive in many ways than conventional practices. Nowhere near as much is known or being taught about this holistic medicine as opposed to conventional so expertise is limited when it comes to practicing and seeking out experienced practitioners." One huge benefit we do know for sure though: Using integrative medicine for your pet's health improves the quality and longevity of your precious pet's life — isn't that what every pet parent wants?
Seeing what a game-changer integrative medicine has been for his patients, Dr. Marty knows the impact of this approach. Who better then to come out with a line of pet products than the father of integrative veterinary medicine himself? And that's exactly what Dr. Marty Pets is about, He has introduced a line of "exceptionally good-for-your-pet" freeze-dried raw food, treats, and supplements. With the sole mission of boosting your pet's health through nutrition in mind, Dr. Marty Pets products are all natural, grain-free, free of chemicals, and contain no fillers - each product chock-full of essential vitamins and minerals, even the pickiest eaters stay healthy and happy.
All us dog parents at Pet Lifestyles especially love the Nature's Blend, a well-balanced freeze-dried raw dog food made with a variety of meats and fish, including ranch-raised beef and duck, and an assortment of dog-approved fruits and vegetables. A close second is Tilly's Treasures, Dr. Marty's snackable dog treat made of 100% raw premium beef liver rich in A and B vitamins, iron, and essential minerals. Our pups are hooked! Don't forget about Shine & Luster, Dr. Marty's skin and coat supplement designed to aid luster from the inside out - How? This product from Dr. Marty balances histamine levels and naturally fights off irritating allergens. The result: A stronger and more luscious coat (even we dare say, glorious?!). With this supplement, your dog's shiny coat is sure to turn heads.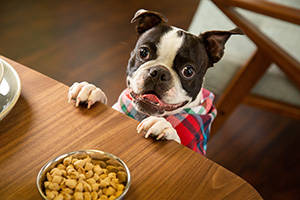 With over four decades in the veterinary field, Dr. Marty has seen it all — and his passion for helping animals has never wavered. His favorite part about being a veterinarian, "The SO many miracle cases I have witnessed over the years, " he says. "Pets considered or deemed hopeless, terminal or non-responsive by the highest level of conventional medicine; given weeks or even days to live, then seeing them years later running and playing looking ten times better than when they first presented." This distinguished veterinarian is already working on his next milestone in life: he is in the process of writing his second book, one following his successful first book, "The Nature of Animal Healing" (just ask celebrity fans like Oprah and Martha Stewart!). Dr. Marty's second book will be one that illustrates his life as a veterinarian; telling countless stories about his practice and patients — we cannot wait to read it.
Dr. Marty reputation has warranted a film about his approach. Premiering at New York City's Tribeca Film Festival, the documentary film "The Dog Doc" focuses on Dr. Marty and his integrative veterinary medicine practices. It also speaks to important issues like "are we over-medicating our pets?"' Directed by Dr. Marty's dear friend and long-time client, Cindy Meehl, who created the film to help get the message out to more pet parents. Dr. Marty recalls, "Almost 30 years ago, her own dog, non-responsive and almost terminal, in a short time became one of those miracle cases. That's what started her vision to one day help get this message out." At that time, little did Meehl know that her furry best friend will end up living for another six years — she of course had Dr. Marty to thank for that.
For more information on Dr. Marty, go to drmartypets.com.