PET-NESS:
A Better Way to Care for Pets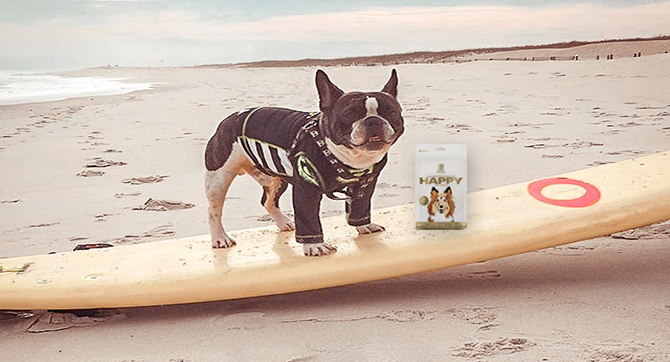 By Kiesha Richardson
For many of us, our pets are our babies—four-legged, furry babies. It's natural to want the very best for them. And it's heartbreaking to watch them suffer through anxiety and pain without being able to care for them properly. That's why Jeremy Feldman started Pet-Ness, a line of all-natural CBD pet treats to support animal health.
"I have been in the pet business fifteen years," Feldman told Pet Lifestyles. "I started as a dog groomer, then I became a trainer. I had my own pet grooming business, so I listened closely to the concerns of pet owners and their worries for the health of their pets." Clients would often voice their concerns about issues like pet anxiety, arthritis, joint pain, and other forms of pain traditionally treated with steroids or medication which could lead to other health issues. Sadly, these medications didn't always help pets to feel their best.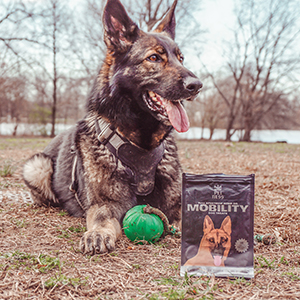 "So, when California legalized cannabis, the opportunity arose to treat pets with CBD. As a pet owner with aging dogs, I tried it. The results were better than expected."
We've long heard about the possible health benefits of cannabis and CBD for humans. Many of those same health benefits are now available to our four-legged companions. With a Master's Certificate in Grooming from The New York School of Dog Grooming and his 15 years of experience in the pet business, Feldman dove into the pet CBD industry, determined to create a product that would "help pets live better lives."
Jeremy has two dogs: a German Shepherd, Uma (8-years old) and a Welsh Terrier, O-Ren Ishii (11 years old). He also has a Russian Blue cat named Bella. O-Ren is terrified of thunderstorms and fireworks. Jeremy has been giving her CBD for six months and she's been doing great, even when the local kids set off firecrackers.
"I saw how remarkable CBD was with pain management, increasing energy and helping the pet enjoy a heathier, more active lifestyle." Feldman then tested how CBD combined with botanicals would fare for pets with anxiety: "I could see that when CBD was combined with botanicals, there was a synergistic effect."
Along with hemp oil tinctures for cats and dogs, Pet-Ness currently offers four types of canine treats: Calm, Thrive, Mobility, and Happy. Each type of treat has different botanical properties for different functions.

According to the Pet-Ness website, "each of their treats, biscuits and tinctures is scientifically formulated to perform a specific function." They take special care, "using only the healthiest, organically grown, non-GMO, ingredients."

Calm Treats provide anxiety relief, calm the tummy, and help restless pups sleep, combining hemp oil with herbs like Valerian Root, Passionflower, Chamomile, and Melatonin.

Thrive is an anti-inflammatory treat to help boost Fido's immune system and increase energy, using herbs like Ginseng, Ginger Root, Curcumin, and Sam-E.

Mobility Treats aid dogs with joint function, using herbs like Turmeric, Milk Thistle, Willow Bark, and Green Lipped Mussels, as well as Glucosamine Hydrochloride.
Happy Treats boost Fido's mood and help relieve anxiety because, let's face it, a delicious, healthy treat will boost any pup's mood.

Pet-Ness has a cat tincture at present and will soon add cat treats. Equine products are also on the way. And for dogs, new treat options are also in development. Like Happy, Thrive, Calm, and Mobility, these treats will provide the dual benefits of CBD and botanicals Pet-Ness treats are already known for, to enhance pets' wellbeing.

Helping his two dogs is only a microcosm of his commitment and passion for helping animals of all shapes and sizes live better, less stressful, more comfortable lives. From pet groomer to all-natural CBD pet treat creator, Feldman's passion for helping animals live their best lives is inspiring.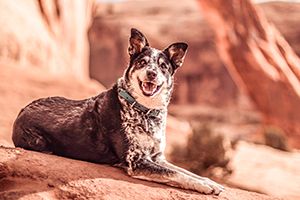 Pet-Ness has been operating for about six months and has had remarkable results. While many pet owners were skeptical when they first bought Pet-Ness CBD treats for their dogs, their worries were quickly eased. So far, pet parents are excited about the benefits Pet-Ness treats, with most giving the treats five-star reviews for their noticeable results. The testimonials on the Pet-Ness website include pet owners sharing their experiences of watching their pets' pain ease and go away, seeing their lethargic pups become whole again, regaining their appetites and gaining weight; easing the symptoms of cancer, and easing the side effects of chemotherapy.

Pet-Ness is a New York-based pet wellness CBD company. At present, their products are only available online via their shop. Jeremy Feldman founded Pet-Ness with the philosophy that all pets are royalty. Visit the Pet-Ness website (petness.com) for more information on their exceptional CBD treats.