Pit Bulls & Pumpkins Fall Festival is Bigger & Better than ever!
Oakland no-kill shelter raises awareness and funds for local dogs in desperate need.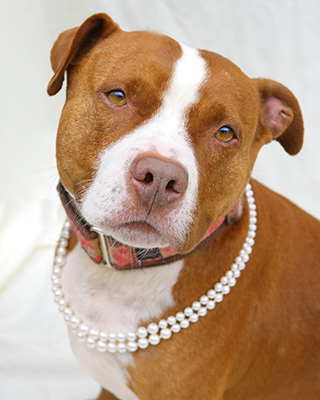 Every day is a Pit Bull celebration at the Ramapo Bergen Animal Refuge (RBARI), but Sunday, October 20th is an extra special day that we look forward to each year – Pit Bulls & Pumpkins Fall Festival! RBARI will be celebrating Pit Bull awareness month from 11AM to 4PM at our facility (2 Shelter Lane, Oakland) with an event for the entire family to welcome and celebrate dogs of every breed and size.
Pit Bulls & Pumpkins Fall Festival offers:
• Music
• Fabulous food trucks
• Pumpkin painting
• Face painting
• Meet our adoptable dogs
• Dog costume contest
• BIG raffle drawing
• Animal training tips
• Pet photos
• Vendors
• Crafts
• Prizes
…and many opportunities to raise awareness regarding this often-misunderstood breed.
Why is Pit Bull awareness so significant that we dedicate a month, and an annual event, to the cause? A hundred years ago, Pit Bulls were celebrated nationally as a symbol of fearless canine courage and trusted family members. Fast-forward to today, when the breed has become the most abused, misunderstood and exploited in the world. As a shelter that celebrates the rescue of local dogs and embraces all breeds of dogs, RBARI is committed to changing this narrative as we educate our community about this very special breed.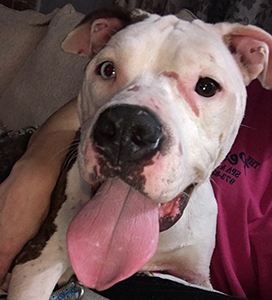 The goal of Pit Bulls & Pumpkins is to find forever homes, educate about the Pit Bull breed, and raise funds and awareness for the rescue and spay / neuter of Pit Bulls in need in our community. This year, all proceeds from the event will go to the Betty Lou Medical Fund, allowing RBARI to take on more rescues with extreme medical needs that have nowhere else to turn. Dogs like Estelle, who was abandoned and dying until RBARI stepped in to give her a second chance.
Without the Betty Lou Medical Fund, Estelle would have died a slow, painful death without ever knowing kindness. Estelle was found hunched over in the streets of Paterson, frozen and starving. We don't know how many nights she waited, emaciated and weak from starvation. We don't know how many days of not eating it took for this regal gorgeous dog to whittle down to just 36 pounds. It is devastating to imagine this sweet, forgiving dog starving to death merely for lack of someone caring enough to pour kibble into her bowl. By supporting RBARI's Betty Lou fund, you can lift that sadness through action. Lift the weight of seeing what dogs like Estelle have endured. Lift the burden as you fill their bowl, offer a warm embrace and gently nudge them on their journey with your support.
Estelle's sweet demeanor despite horrific cruelty warms our hearts. This type of rescue is only possible through the Betty Lou Medical Fund. Devoted supporters make it possible for dogs like Estelle to experience life without hunger and fear.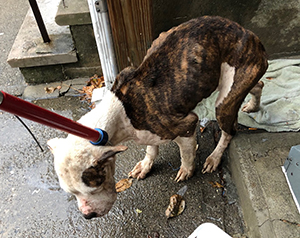 Bigger and better than ever, Pit Bulls & Pumpkins Fall Festival 2019 is a great way to spend a day with family, friends and your pets. Join us on Sunday, October 20th from 11AM to 4PM at 2 Shelter Lane in Oakland. Friendly dogs on leash are welcome. Rain date is Sunday, October 27th.
Can't join us, but want to help make a difference in the lives of dogs like Estelle? Please help us save more lives each day by making a donation today. Operating as the leading no-kill animal shelter in Northern New Jersey, Ramapo-Bergen Animal Refuge, Inc. is a 501 (c) (3) non-profit serving all of Northern New Jersey. Ramapo-Bergen Animal Refuge Inc. is founded on the belief that all animals have a natural right to humane treatment including proper care and safe shelter. Find out how you can help today at www.rbari.org.