Cat Toys
By Kate Benjamin
Cats are natural hunters, constantly on the lookout for small prey that would make a good meal. When cats live inside it's up to us to provide them with things to hunt. This is why cat toys are not a luxury but a necessity.
In order to keep your cat active and healthy you'll want to have a variety of cat toys available. Look for toys that mimic different prey, like mice, birds, bugs and lizards. Each toy will elicit a specific hunting behavior so kitty can pounce, stalk, toss, chase, carry, kick and bite, acting out her natural instincts.
Having toys for your cat doesn't mean that your floor has to be littered with junk, there are tons of options that are both functional and attractive. Look for something that both you and your cat will love!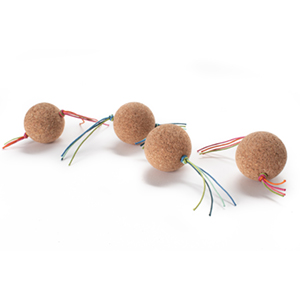 Hauspanther Cat Toy Collection by Primetime Petz
The new Hauspanther Cat Toy Collection is designed to please both cats and people alike. Each toy encourages a different kind of play behavior from stalking and pouncing to chasing and tossing, keeping cats active and entertained. Abstract shapes, unique textures and sophisticated colors make the toys look like modern art on your living room floor.
$5.99 to $11.99
Available from shop.hauspanther.com
---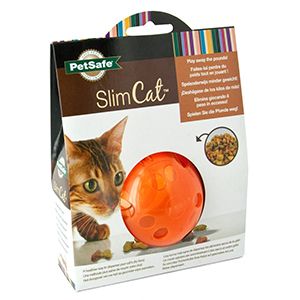 Slim Cat Treat Ball
A fun way to get kitty moving is to use a treat dispensing toy, like the SlimCat treat ball from PetSafe. Simply fill the ball with dry food or treats, set the difficulty level by adjusting the size of the openings and watch as your cat forages for a snack.
$7.99
Available from petsafe.net
---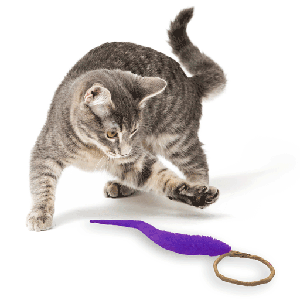 Paper Ring Cat Toys from Dezi & Roo
Cats like textures that they can really sink their teeth and claws into. These paper ring cat toys from Dezi & Roo are perfect for kitty to chase and grab, plus you can feel good knowing that the paper is eco-friendly and biodegradable.
$4.99
Available from deziroo.com
---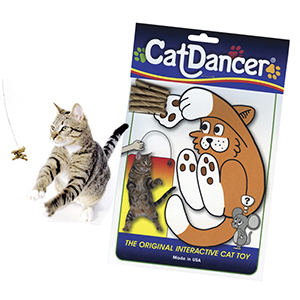 Cat Dancer
The Cat Dancer is one of the simplest and very best cat toys of all time. This is a favorite in every cat household. The spring wire creates an unpredictable movement causing the tiny paper rolls to bound around just like a bug flying through the air. Cats go wild for this toy and it's a great way to bond with your cat while you play.
$3.50
Available from catdancer.com
---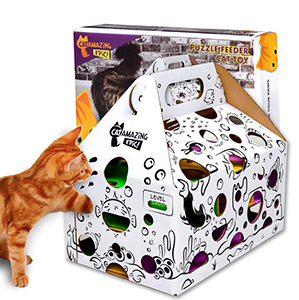 Cat Amazing Puzzle Box
Cats are hardwired to stick their paws into small spaces and under things, like rocks, where they might find a lizard or a bug hiding. Toys like the Cat Amazing Puzzle Box can be filled with treats or small toys to entice kitty to reach inside through the various openings as though she's hunting. Choose either the Classic Cat Amazing or the new Epic Cat Amazing puzzle box. Both can be adjusted to different difficulty levels.
$16.95 to $39.95
Available from catamazing.com
---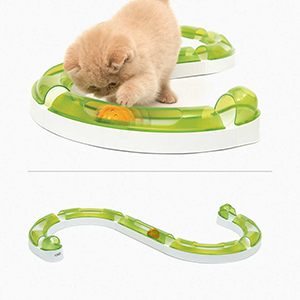 Catit Senses Play Circuit
This sleek racetrack contains a rolling ball that cats will chase until they need a nap! Kitty can chase the ball without ever losing it under the sofa. You can configure the track in a variety of ways and even connect two tracks together to create the ultimate cat playground.
$14.99
Available from catit.com
---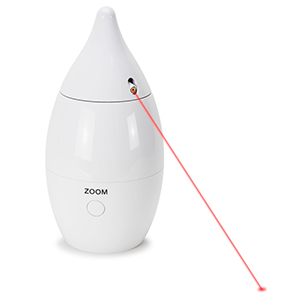 Zoom Rotating Laser Cat Toy from PetSafe
Add a little tech to your cat's playtime with this rotating laser toy from PetSafe. Press the button and watch the fun as kitty chases the laser light.
$29.99
Available from petsafe.net