Adam Schefter:
The Foremost NFL Insider and Dog Dad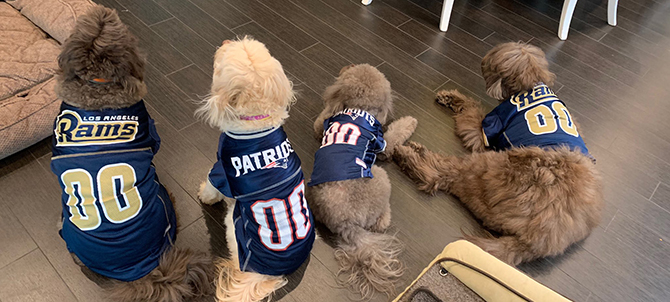 By Zachary Holt
Not known only as a vehement dog owner, Adam Schefter is perhaps the most well-connected and respected NFL insider in the country, having continually delivered news on potential injury updates, trades, contractual agreements, and other transactions within the league over the last fifteen years for network giants such as ESPN and the NFL Network. It's common knowledge throughout the industry that Schefter is consistently ten steps ahead of everyone else as it pertains to information that's on a need-to-know basis. His clout and level of credibility have been built up from years of dedication to the craft and his uncanny ability to deliver in the clutch with breaking headlines.
This degree of success wasn't always the case for Schefter, though. While attending the University of Michigan as an undergraduate, he was denied entrance into a fraternity that he had actively pursued. Even trying to land a job as an equipment manager for some of the varsity teams proved unsuccessful. But true to the person that Schefter is, he wanted to remain busy and productive.
Growing up, Schefter was infatuated with reading from some of the greats in the sports journalism world, such as the likes of the highly decorated, Mitch Albom, one of his favorites. Whether or not these influences acted directly as the catalyst or impetus for entering the journalism world, Schefter ultimately joined the campus newspaper, The Michigan Daily. While writing for the publication, he was able to hone his craft, setting the scene for what was to come down the road.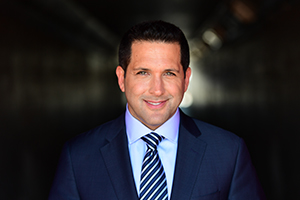 After entering his senior year, the young, aspiring writer applied to hundreds of places and, unfortunately, was met with nothing but rejection. "I sent out hundreds of resumes and got hundreds of rejection letters and couldn't get a job, not a single job," Schefter recounted. Figuring his best bet would be to go get a master's degree in journalism, Schefter enrolled into the highly prestigious Medill School of Journalism at Northwestern for a year, working for several publications under the provision of internships during the process. Through a determination to make his mark on in the sports reporting world, his hard work paid off as he slowly began to rise through the ranks, working for publications such as Chicago Tribune, Seattle Post-Intelligencer, and Denver Post before landing a job for the NFL Network in 2004 and ultimately, ESPN in 2009.
Despite what has turned into an illustrious career and landing handfuls of dream jobs that only journalism majors could dream of, Schefter is a big-time family guy. For someone who must report from studios in Bristol, Manhattan, and in his home on some days, he still allows for ample time with his family, opting to lay low and even keep his two phones from interrupting their time together.
Aside from his children, the Schefter family have four dogs, the oldest one of which requires special care due to an ongoing battle with cancer and other maladies. "We've got four dogs. The oldest dog, Maggie, has cancer and is blind and arthritic, so she requires a lot of care and attention. We love that dog. But that wouldn't change anything. We wish she was healthy. It doesn't change anything, though," Schefter shared. "She was given three to six months to live and here we are in August and I just scheduled a check-up on her for September. Our dogs are getting a lot of our time and attention. We love them." This admiration for their pets makes for an easy decision to stay home and spend time with them when his busy schedule permits. Schefter even went so far as to say that his dogs gave him and his wife a reason to stay at home and enjoy the company they all share.
At the end of the day, Schefter is who he is, the foremost NFL insider in the industry. When prompted to answer some questions on his take for the upcoming 2019 NFL season, Schefter had some surprising predictions. As is the case with every preseason, there are countless storylines which will continue to manifest themselves, even as the Week 1 games kickoff. The NFL guru certainly had his takes on what to expect, "Well, the holdouts are still there. But you know, the best part about this job is that there are always things that happen that you never expected." The spontaneity of the storylines in the NFL during the preseason and regular season seem to be something that makes the sports journalism world so interesting, according to Schefter. It's likely that most NFL fans would agree with this stance.
But what of this year's potential playoff contenders? Every year, fans from their respective clubs clamor for the possibility that this could be the one. As for Schefter's take? "The best part about the NFL is there are always teams that go from worst to first. It happens every year. Maybe it'll be the 49ers or the Buccaneers or the Cleveland Browns. You just never know." The inherent fluidity that is held within between NFL teams should make for a highly enjoyable season, perhaps even more so in 2019 as compared to previous years.
Whether or not prognostications and predictions come true or the season isn't in as much upheaval as prior seasons, there's one thing that's certain. At the end of the day, Adam Schefter and his family will be enjoying the time they have together, including their four-legged children. These are the moments that seem to supersede and trump anything football or work-related as what's most important. Family.
Oh yeah, as for Schefter's Super Bowl picks for the 2019 season? The Kansas City Chiefs versus the New Orleans Saints. You heard it here first.