THE NO-BRUSH SOLUTION
TO PET BAD BREATH OXYFRESH PET DENTAL CARE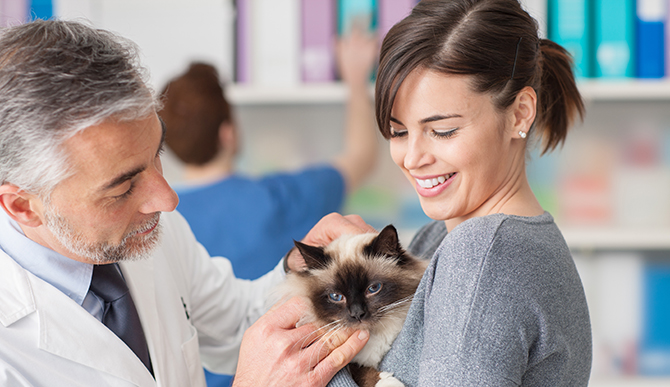 By Lori Zelenko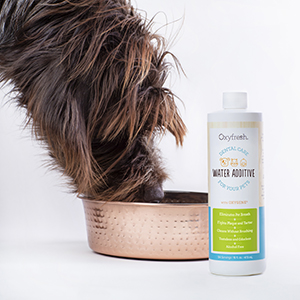 Oxyfresh makes pet home dental care easy! Their Pet Dental Water Additive doesn't just mask pet bad breath, it safely eliminates it at the source. When it comes to pet fresh breath and overall dental health, this non-toxic solution to freshen breath for dogs and cats is a must-have for every pet parent.
By the age of three, 70% of cats and 80% of dogs have some form of periodontal disease which can take years off of a pet's life. That's why Oxyfresh developed this innovative pet dental water additive. It safely and effectively cleans your pet's teeth and gums, protecting them from periodontal disease, plaque, gingivitis and freshens bad cat and dog breath. And it's recommended by vets.
Oxyfresh has a patented blend of Oxygene® and zinc to safely eliminate bacteria that causes bad pet breath and also remove plaque buildup and protect gums.
Unlike other brands, Oxyfresh pet dental water additive is completely tasteless and odorless so even the pickiest dogs or cats can't detect it. We love pets, so we are glad all of the Oxyfresh formulas are completely safe for cats and dogs.
THE OXYFRESH BENEFITS

FRESH BREATH – Your chance to finally say good-bye to pet bad breath with fast-acting patented Oxygene®. This doesn't just mask bad pet breath, it safely neutralizes it at the source.
CLEAN TEETH AND GUMS – Just adding a small amount to your pet's water every day is the easiest way to clean pet's teeth, fight periodontal disease, and strengthen their gum tissue.
IMPROVES PET DENTAL HEALTH – Oxyfresh's innovative and proprietary blend of safe, effective ingredients has been supporting and boosting pet health for over 30 years.
SAFE FOR CATS AND DOGS – Oxyfresh brings pet parents the safest way to stop pet bad breath with no harsh chemicals, additives, xylitol, mints, tea tree, clove oils, alcohol, masking agents, etc. 100% non-toxic, it's made with ingredients that matter for your pet's dental health and fresh breath.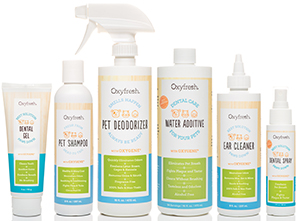 NO BRUSHING REQUIRED – It's so easy, just add a capful to your pet's drinking water each day.
PETS LOVE IT BECAUSE IT IS ODORLESS AND TASTELESS – Oxyfresh Pet Dental Water Additive is undetectable so even the pickiest pets won't even know it's there.
VETERINARIAN RECOMMENDED – For over 30 years, vets have loved and recommended the innovative pet care products from Oxyfresh.
64 SERVINGS – Bulk size servings help pet parents save money.
100% MONEY BACK GUARANTEE – Oxyfresh believes in their products, paws down. They are unmatched for excellence and effectiveness and backed by a 30-day 100% money back guarantee (minus the cost of shipping.) A must for every pet parent concerned with their dental health of their four-legged best friend.