SPRING ALLERGIES AND YOUR PET
ITCHING, SNEEZING AND MORE TELLTAIL SIGNS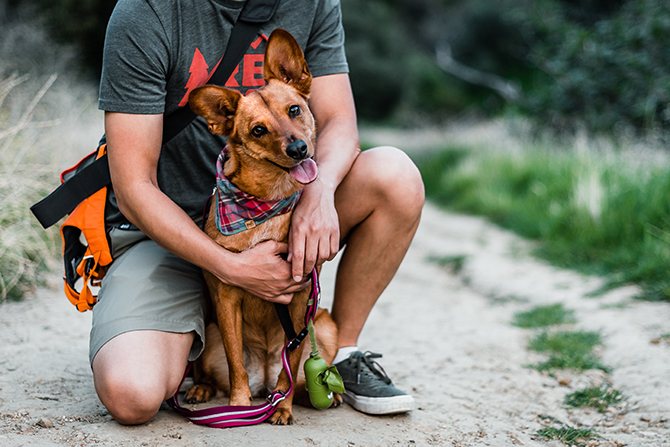 By Dr. Brett Shorenstein VMD
Pet Lifestyles asked Dr. Brett Shorenstein, Medical Director and Partner, Abington Square Veterinary Clinic to give us some pointers on recognizing the symptoms of allergies as the season's change. A roll in the grass or a hike in the woods may bring home more than a good time together, so read on for some practical tips on keeping your pet safe and healthy this Spring.
Allergies are unfortunately quite common in dogs and with the Spring /Summer season on the horizon, pet owners should be aware of what to look out for. The most common signs of allergies are itchiness, licking paws, red/inflamed skin, and ear infections. In some cases, a runny nose, sneezing, coughing, or wheezing may be noted. The three most common causes of allergies in dogs are food allergy, flea allergy and atopy (environmental allergy) in no particular order.
First, your veterinarian will rule out fleas as a cause for itchiness. Fleas can be ruled out by examining the skin for parasites. Your dog should already be on a flea preventive year-round. Once fleas have been ruled out, a strict 10-week hypoallergenic diet trial will commence. Unfortunately, there are no validated blood tests to rule out food allergy, therefore, you have to go through the strict diet trial – that means only the prescription diet and hypoallergenic treats – this can be a big adjustment for most families.
Once a food allergy is ruled out, environmental allergy testing can begin. The gold-standard in dogs remains skin allergy testing, however, the blood allergy testing (much easier to do) continues to improve. There are many treatments for environmental allergies including over the counter antihistamines, veterinary specific itch blocking medications and even allergy vaccines which allow the immune system to develop a tolerance for specific allergens.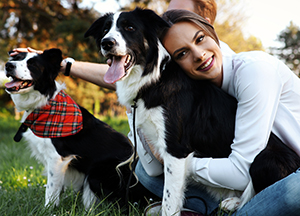 Bottom line – if your dog appears itchy – get to your veterinarian.
HOW TO TELL IF YOUR DOG HAS ALLERGIES? KEEP AN EYE OUT FOR:
LICKING PAWS
RUNNY NOSE
EXCESS SNEEZING
ITCHING SKIN
INFLAMED PATCHES
EAR DISCOMFORT
EAR DISCHARGE
Abingdon Square Veterinary Clinic provides full-service medical, surgical, and dental care for dogs and cats in the neighborhoods of West Village, Greenwich Village, Chelsea, SoHo, TriBeCa, and the rest of lower Manhattan for preventive medicine, wellness care, geriatric care, and dental care. You can reach Dr. Brett Shorenstein and his team at 212 242 9169 or come in to the Clinic at 130 West 10th Street. Email :asvc130@gmail.com.