RUFF'N RUFFUS CELEBRATES THE HAPPY CHAOS OF LIFE WITH PETS
By Anne Raso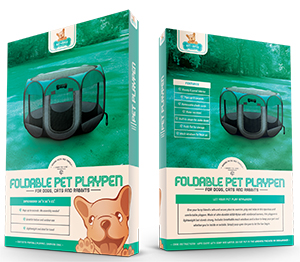 WHERE PETS ARE FAMILY.
At Ruff 'n Ruffus, it's all about family. It's a small family owned company with a cute French Pug running around the office. Everyone agrees that Ruffus is part of the team, and he provides lots of joy and inspiration to the Ruff 'n Ruffus crew. "This is a great place to work for any pet lover, " asserts company CEO Michael M. In fact, visiting the cozy headquarters of Ruff 'n Ruffus, you are struck by the feeling that this is a place that loves their pets, and just wants to make their days better. "We develop products that are meant smooth out the 'Ruff' spots in life," chuckles Michael. "Every item is carefully researched and developed to ensure that they make every pet and pet owner happy." A cursory glance around the offices reveal a plethora of Ruff 'n Ruffus products that seem to address every aspect of life with pets. Ruffus happily lounges in the corner with some chew toys. I spy a fish tank along the wall. There is even a bulletin board loaded with adorable pictures of all the employees' pets. One thing is for sure: This is a brand for animal lovers by animal lovers
---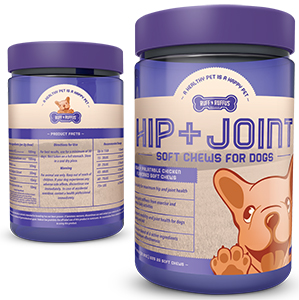 WHAT MAKES RUFF 'N RUFFUS SO COOL & DIFFERENT?
I spent some time with Ruffus, the spokes-dog of the brand. An adorable little guy who loves treats, Ruffus was adopted about 2 years ago by the company founder. Since then, he's a regular at the office and is doted on by the staff. His fun loving personality is the inspiration behind the lively feel of the brand. Ruff 'n Ruffus uses bright colors that make all their products stand out. They have a stunning color palette that allows every customer to express their style and will brighten up your everyday pet gear. Every item is packaged in stunning award-winning packaging that is engaging and informative. This is a brand that is designed with both looks and function in mind.
---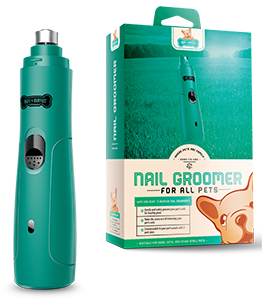 WE MAKE PETS LIVE HAPPIER.
All Ruff 'n Ruffus items are easily accessible for purchase through Amazon or Chewy.com. Their full line of products runs the gamut from Travel items to Grooming to Health Care. I watched as Ruffus ate his lunch from the Automatic Feeder that doled out the preset portion size at the right time. It even had a recording calling him to come eat! After lunch, he was given Multi-Vitamins, one of the vitamins offered in their extensive health line. As I held Ruffus in my lap, I admired his exceptional grooming and inquired where he got his nails done. "It's all done in-house," Michael says, as he whipped out the Nail Groomer. His soft coat was courtesy of the Ruff 'n Ruffus Shampoo and Conditioner. It's time for Ruffus to leave. He is snapped onto his Retractable Leash for the trip home. I have to leave too, and I am gifted a Cat Water Fountain for my kitty. I'm intrigued and want to see more. I will definitely check out their full line at ruffnruffus.com. I know that I want to be part of their family.