Emmy Perry The Little Star of Rescues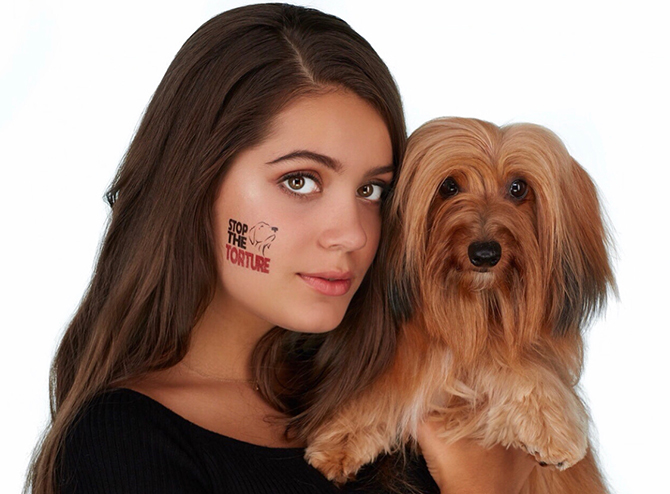 By Crystal C. Long
Emmy Perry might seem like your average 14-year-old: she loves hanging out with her friends, writing, drawing, reading, and just having fun. But by the age of 14, she has already starred in the leading role of a feature film and has already acted alongside Hollywood stars like Morgan Fairchild, Elisabeth Rohm, and Jason London. Perry also had the privilege of sharing a stage with Broadway star Kristin Chenoweth - and this is all before she turned 14.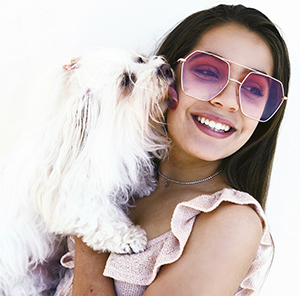 Perry's passion for the performing arts started at a very young age. Her acting career started in musical theater when she starred in regional productions of Annie and The Sound of Music. Other than a thriving acting career, Perry is hugely passionate about animal welfare and advocacy. Stemming from as far back as she can remember, Perry's passion for rescuing originated from volunteering with her family at high-kill animal shelters in Southern California. At birthdays, while other kids her age would ask for a new toy or such, Perry would ask her friends and family to gift needed items to animal shelters instead – helping to spread awareness on the importance of animal rescue. It is to no surprise that she wanted to do more to help animals, so when Perry was six, with the help of her parents, she founded Emmy's Hope, an animal welfare charitable organization.
A "community for animals and the people that love them," Emmy's Hope provides local animal shelters with much needed assistance: blankets, food, and other supplies they need to take care of their residents. "We go to shelters, pull dogs in need, provide them with vetting, training if necessary, and fostering or boarding; if fostering in our home is not doable, or optional fosters are not available, then we network these animals and help to find them perfect forever homes." Perry told Pet Lifestyles Magazine. Since founding Emmy's Hope, Perry has saved countless dogs' lives, "I will continue until every dog or pet is in a loving forever home and they no longer need me." She attributes her inspiration for Emmy's Hope to two ladies she looks up to: "I'd have to say my biggest inspirations for Emmy's Hope have been my Mom and Lisa Vanderpump, because they are both beautiful, strong, compassionate, selfless women, and they use their voices and work to change lives." Well Emmy, it looks like you are doing a great job at emulating them!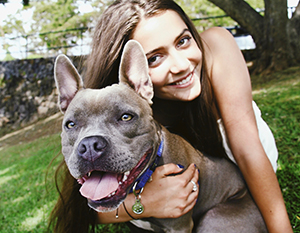 This passion for animal rescue also exemplifies in her personal life as Perry herself has three adorable rescues: Lola Rose, a cuddly Silky Terrier-Shih Tzu mix; Rufus, a handsome long-haired dachshund; and Felicity, an oh-so-cute Coton De Tulear. Perry expresses her joy and affection for all three pups, "I love them all, they are all so different yet all so sweet, they make me laugh, they make my heart smile, they are always by my side, even when I'm sad or not feeling one hundred percent." The three lovable pups feel the love too - Perry loves taking them on walks by the waterfront and showering them with love and kisses, but the thing she loves the most to do with her furry best friends is simply to cuddle in bed. "I love taking them on walks around the harbor and seeing how much they enjoy being outdoors and smelling all the cool smells out there! But my absolute favorite thing to do is cuddle with all of them in bed at night and watch TV or read." Sometimes, it's the simple things in life that brings us the most joy.
Nowadays, when Perry isn't playing with her three dogs or doing animal charity work for Emmy's Hope, she is spreading awareness on the importance of spaying and neutering for animals as an ambassador for the Lucy Pet Foundation, an organization that provides free spay and neutering services to animals, as spaying and neutering is crucial to stopping the homeless pet population from increasing.