GEOFFREY TISCHMAN THE PET PHOTOGRAPHER
ARTIST AND ADVOCATE HELPING PETS IN NEED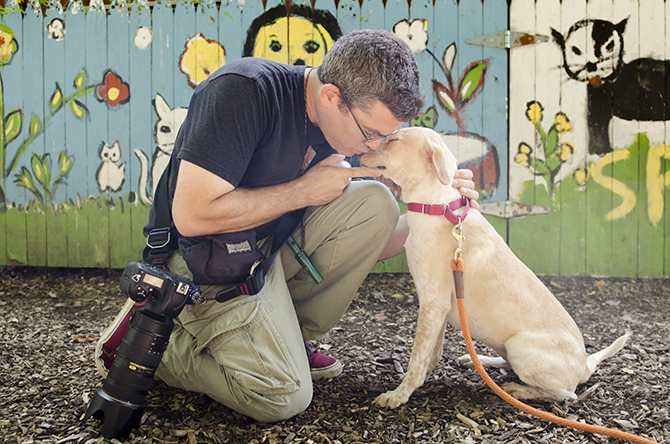 By Annabelle Shapiro
First impressions are everything!" says Geoff Tischman who has been photographing pets to help them find forever homes for the past fifteen years. Realizing that most people start their search for a new pet family member online, he feels it's vital to have a great image of the adoptable pet to capture the attention of potential pet parents. "A wonderful photo compels them to make an appointment and meet the pet face to face. Nothing makes me happier than getting an email saying my photo led them to their newest family member!"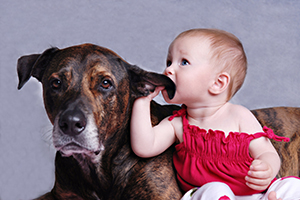 HEARTS SPEAK
Tischman, motivated by his lifelong love for animals, has volunteered his professional photography skills at shelters for a decade and a half. He takes pride in photographing rescue pets, helping these animals find their way out of shelters and into loving families. He worked extensively with Hearts Speak an organization uniting art and advocacy to increase the visibility of shelter animals. To learn more or to make a donation to this valuable organization, go to heartsspeak.org. Hearts Speak's global network of photographers and other creative professionals donate their time and services pro-bono to animal shelters and animal welfare organizations across the US to help pets that might otherwise be euthanized.
Though his involvement with Hearts Speak no longer includes traveling across the US, Tischman remains committed to the need to rescue pets on a local level. Recently he went to the shelter on 110th Street in Manhattan (where CBS-TV's Blue Bloods Will Estes found his mini-pit) to work with the staff and as a resident of Rye, New York he frequently shoots for shelters in Westchester and nearby Connecticut (especially Adopt-A-Dog in Armonk, SPCA of Westchester in Briarcliff Manor and Pit Stop rescue in Stamford , CT.)
Tischman stays focused on Hearts Speak's mission to transform the world's perception of pet adoption, supporting their belief that collaboration is key to creating a world where no shelter animal goes unseen. "I'm super-proud to be a member of the Hearts Speak team – working with this group of fabulous, like-minded artists is the most rewarding work I do. They inspire me to give more and to be a better photographer."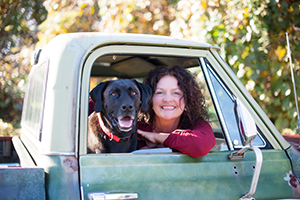 STAR POWER
Tischman is uniquely able to capture the true spirits of our pets, as well as the special bond between pets and their humans, endearing him to both personal and corporate clients. His portraits of adopted animals and their owners adorn the walls of the ASPCA in New York City. His work with celebrities and their beloved animals, including Georgina Bloomberg, Cheyenne Jackson, Bernadette Peters, Sami Gayle, and Aida Turturro, has established him as one of the country's premier pet photographers. His pet photographs have appeared in The Journal News, The New York Daily News, The New York Post, People Magazine & Westchester Magazine, among others including Pet Lifestyles Magazine. Best Friends Pet Care, Stop and Shop pet food, ASPCA pet products, and Chicken Soup for the Soul pet products have all used his work commercially.
He lives in Rye, NY with his wife and daughter and their rescue pets, an Australian Shepherd dog, Lexy, and cat, Batman.
REACH OUT Looking for a family portrait for your Christmas card complete with Fido or Fifi? Reach out to geoff@gmt-photo.com. For more information, go to tischmanpets.com.