THE JOYS OF CATNIP
Not All Cats Respond, But Those That Do, Exhibit Joy!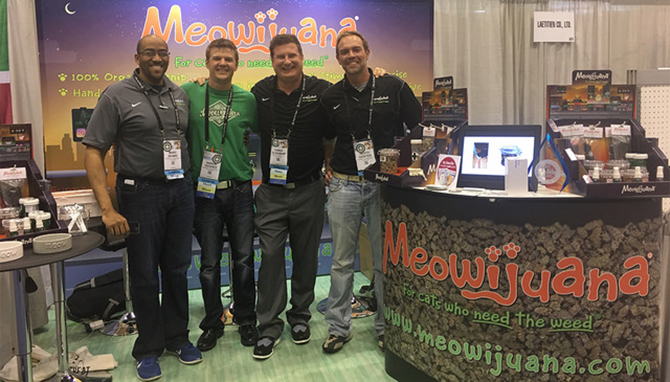 For several decades, nepeta cataria (also known as catnip) consistently scores well as an all-natural high for the most finicky of felines anywhere. Introducing Meowijuana, a catnip company that brings a creatively innovative brand of popular pet products that are designed to stimulate healthy, non-addictive activity for cats—with no CBDs or hemp, which makes for an enjoyable experience for cats and cat lovers.
Meowijuana products are grown and manufactured in the U.S. and harvested at the peak of the plant's essential oil production to give cats the best natural high you can buy. Most of the company's products are offered and distributed in the United States and Canada with additional marketing and sales in over 30 countries. The rapidly-growing Kansas City, Missouri company is recognized and has received several honors in the past twelve months.
"There is nothing short of gratitude that can be expressed in how we feel every day for the work we do at Meowijuana, and people just love the creative approach of both our products and the brand.", says Marc Adams, the company's Chief of Business Development, who says that the three greatest things about Meowijuana are its people, its products and its passion for doing good business and having fun with friends.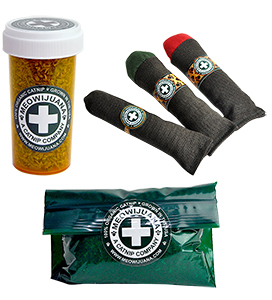 THE CAT'S MEOW
Meowijuana currently carries over 30 different catnip products. From parody-themed product names (like Meowi-Waui, Kalico Kush or Siamese Twinge), to their award-winning Dispensary Display Box which houses some of their most favored products, Meowijuana has been coined as a clever yet refreshing approach to a common (and sometimes boring) cat product for the growing cat industry.
The four-year old catnip company continues to raise the bar in their segment, with the recent addition of multiple blends which consist of both Valerian Root and the all-popular Silvervine as a "purrfect" compliment to the company's premium kitty weed. Meowijuana has received many 'high-paw' praises from both retail pet stores and consumers with the anticipated launch of its Meowijuana Munchies cat treat line; a protein rich, candy bar-like snack with no additives or preservatives and only three ingredients.
"We are totally stoked about what Meowijuana will do for the pet industry as a whole, and we're just getting started with a broader vision to establish greater relationships between cats and cat lovers.", says Chris Glissman, the company's Co-founder & CEO. Meowijuana is currently sold through independent retail pet stores, regional and nationally based distributor companies and nationwide online retailers Amazon and Chewy. Consumer customers can find a local retailer in their city via Meowijuana's website. If your cat is a true catnip aficionado then they will love Meowijuana... catnip so good, it should be illegal.
For more information on Meowijuana, visit meowijuana.com.