DR. RACHEL BARRACK
HEALING OUR PETS WITH ACUPUNCTURE
By Lori Simmons Zelenko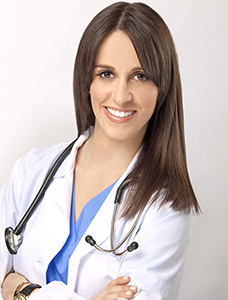 Dr. Rachel Barrack
For pets with stiff joints, chronic ear infections, bad behavior or even upset stomachs, Dr. Rachel Barrack can help. No ordinary vet, she takes an integrative approach to veterinary care balancing her extensive training in Eastern and Western medicine to heal and treat animals large and small. She is a licensed veterinarian, certified veterinary acupuncturist, and certified veterinary Chinese herbalist and yes, she is also a lovely and compassionate woman.
Not too long ago she treated my rescue ShihTzu Annabelle with Acupuncture. No office visit required, she came to my home. The result of her visit: As if sleeping beauty awoke from a hundred-year sleep; Annabelle (actually ten years old) seemed to awaken from her acupuncture-induced nap with the baggage of her former life left far behind. Invigorated yet blissful, she was released from emotional constraints, able to finally be accepting and exuberantly loving. Acupuncture gave her something to bark about. As a devoted dog owner, I cannot say enough good things about Acupuncture and its remarkably positive effects. We'll be trying it on Bikini my Pekingese soon, keep you posted!
PLM: What is Acupuncture?
Dr. Rachel Barrack: Acupuncture is a healing art that has been used in China for thousands of years to treat a variety of medical conditions. It is considered the mainstay of traditional Chinese medicine and is performed by inserting thin, sterile, stainless steel needles into specific points on the body along 14 major channels. Acupuncture produces a physiological response and can provide pain relief, stimulate the immune and nervous systems, increase microcirculation, decrease inflammation and help restore balance between organ systems for optimal health and overall wellbeing.
PLM: What does Animal Acupuncture treat?
RB: Animal Acupuncture treats an endless array of conditions in small and large animals such as allergies, arthritis, behavioral, gastrointestinal, and neurological issues, and aids in post-operative healing, to name just a few.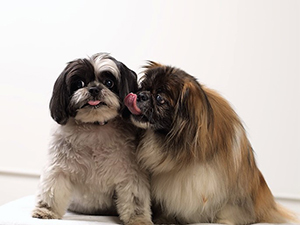 Annabelle with Bikini, the author's dogs ©petphotographyny.com
PLM: It looks like Chinese herbs are currently trending but you have been ahead of the curve using them for some time. What are your thoughts on their value to pets?
RB: I often use Chinese herbs in conjunction with acupuncture to optimize and lengthen its effects. I prescribe the highest quality herbs containing no animal by-products, endangered plant species, or heavy metals and the herbs are subjected to stringent quality control. They can also be utilized with Western medications to get the best of both Eastern and Western medical care.
PLM: How can our readers at Pet Lifestyles Magazine book an appointment with you?
RB: Learn more about my practice online at AnimalAcupuncture.com. I have a mobile practice in NYC and the Hamptons and will treat your pet wherever is most comfortable – even if that means their favorite bed or couch. You can also follow along on Instagram at @AnimalAcupuncture!